With the opening of the Club P2 was born the perfect place to hold your Stag Party, Stag Weekend or Bachelor Party in Budapest! You couldn't imagine a better place to hold your group event that our bi-level club. Here's why:
Budapest's premier club: Club P2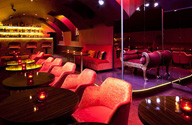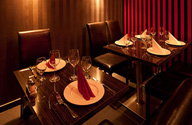 The Club P2 opened its doors right in the heart of the city centre in 2011, right next to the Basilica. Our club moved to its present location from Buda for improved approachability and superior traffic. In creating the new Palace, we naturally incorporated the increasingly frequent recommendations made to us by those tourist offices specializing in Stag Weekends and Bachelor Parties. That's why, beside the Lounge Restaurant on the upper level, we developed a comfortable, high-quality guest room, unique in Budapest, specially for serving larger groups, equipped with a separate stage and separate sound system, and able to be separated entirely from the rest of the premises. This way, whoever wants to have Stag Party at the Club P2 can do so after a to-die-for dinner, simply by retiring to our club to the VIP area reserved for him, and there he can celebrate with his friends.
Organizing your stag party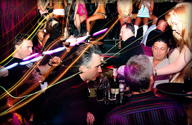 The Club P2 organizes about 400 Stag Parties a year. Countless travel agencies organise Bachelor Parties here, but the number of private individuals who contact us for this reason is forever on the rise as well. Groups who wish to organise their Stag weekend directly though us, and not using the intermediary of a travel agency, more and more frequently pose the question: what sorts of package deals can we offer them?
Free gift for every package!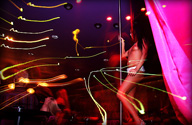 It is important to know that for every package deal purchased for a Bachelor Party, our club will give you a surprise show as a free gift. That's a 60 euro value! The show involves the direct participation of the bridegroom to the greatest satisfaction of all his mates. The show is just hilarious – rest assured you won't be disappointed.
This is why we decided to a number of truly favourable offers especially for groups, and in this way anyone choosing us will be more than sure to find the package deal best suited to his budget and his fancy. The package deals appearing here are naturally applied flexibly, and can be customised to suit emerging needs. Should any special request or question arise, it's 100% sure that we will find the solution. In case any needs should arise aside from the packages, we ask you please to inform us via email, and our marketing manager will calculate the best quotation for you.